Do You Have Students that Face these Barriers?
One or more modal grades behind peers

Repeated a grade in high school

Limited English proficiency

Failed state proficiency exam

Past record of excessive absences as verified by school officials

Suspended, expelled, or put on probation during high school
Dropped out of school previously

Family environment is not conducive to education or career goals

Parent(s) did not graduate from high school

Requires child care during work or school

Documented alcohol and/or substance abuse

Convicted of a criminal offense
Record of violent behavior

Needs transportation to and from work or school

Child of incarcerated parent

Child of a migrant worker

Economically disadvantaged student as defined by public assistance, AFDC, or free lunch
Member of a race/ethnic group with a low family income

Inadequate or no work experience

Lacks marketable occupational skills

Special education certified

Lacks motivation or maturity to pursue education or career goals

Emotional disorder that impairs education or career goals

Health problems that impair education or career goals
Serve the Students Often Overlooked
There are thousands of Alabama students who face stifling challenges on a daily basis. Homelessness, basic reading deficiency and incarcerated parents are just a few of the 33 barriers that JAG-eligible students battle that are restricting them from earning a high school degree and pursuing their career and educational goals.
As a JAG Specialist, you have the opportunity to make an impact on these students' lives and help them graduate.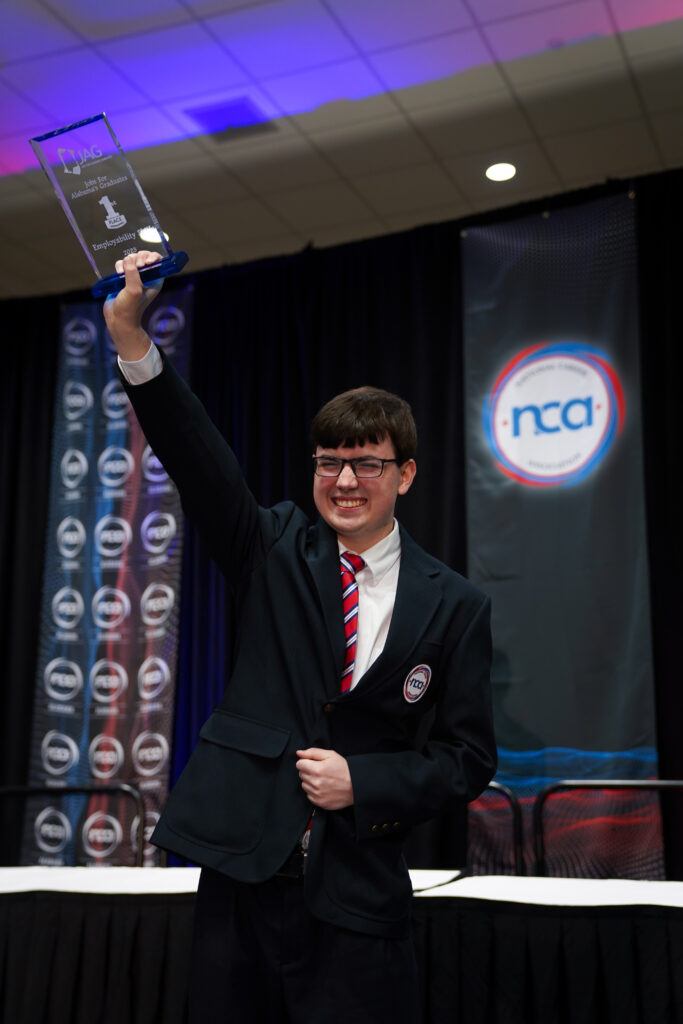 JAG has made me a better person and a better leader. Being involved has helped me determine which areas I need to improve in order to reach my goals. Working together with my JAG Education Specialist, I've been able to reach closer to these goals.
What's My Investment?
How much are high school dropouts costing you? Are your graduation rates declining? How many students do you see "slip through the cracks" because they don't have personalized and intentional instruction? A lack of structured support is already costing you a great deal–$957 billion per year, in fact.
The approximate cost to provide a healthy and vibrant JAG program is $75,000 per year and can serve up to 35-45 of our most overlooked and vulnerable high school students.
Students You Can Help Graduate
Jobs for Alabama Graduates Program
What You Get
Opportunity to support 60 students

Community-based activities

Career association activities
Individual and group counseling